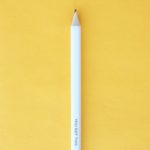 Brenna is wrestling with the line between optimism and hope (and trying to explain why she cares), and she's joined by the newest member of the OL team to talk about serving students.
Show Notes

Brenna talks at length today about the Manifesto for a Post-Critical Pedagogy, which you can read for free online!
Brenna mentioned Lauren Berlant's Cruel Optimism in this week's episode, which TRU Library has a copy of (login required to access). You can check out Death of a Salesman, too, but you gotta go in person to pick it up.
The previous episodes with Stephanie and Pamela are still available to listen to; actually, they've each been on two times.
Brenna mentioned the essay "Teaching the Students We Have, Not the Students We Wish We Had" by Sara Goldrick-Rab and Jesse Stommel, but you will need Chronicle access to read it.
There's lots out there about how important belongingness is to student success; Brenna likes this one about academic success and cross-cultural interactions.
Transcripts
Available for download as a .docx file here.
Available for download as a .pdf file here.