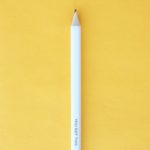 Content warning: today's episode deals with suicide. Please listen with care. You can reach out to the Interior Crisis Line at 1-888-353-2273 or 1-800-SUICIDE, or within specific hours use the website chat function. Listeners outside of the Interior can call the National Suicide Line at 1-888-456-4566. Listeners outside of Canada should consult this list of international crisis lines.
This week on the show, Brenna is thinking about the passage of time and what it means to cultivate a love of learning, and she's joined by someone for a serious conversation about suicide.
Show Notes
Brenna downloaded Duolingo and is kind of sucked in now.
Gamification usually works for Brenna — she's easily amused — but does it work in a broad sense? This review article is interesting.
Brenna wants you to know that she knows she said "Gen X" when she meant "Gen Z," but she hopes her Gen X listeners are just happy to be included.
Brenna teased Dave Cormier's idea of content abundance today.
The combination of 911 and mental health are increasingly coming into question. Please note that this link involves police violence.
The TRU Wellness Centre is a good place to start learning about the available resources and supports on campus. Pamela also mentioned the Multi-Faith Chaplaincy and Cplul'kw'ten.
Pamela mentioned the TRU Employee Assistance Program, Lifeworks. More details of available services are on the Lifeworks website. Check in with People and Culture for details of how to access Lifeworks.
The movement to address basic needs for students is an important one, and this guide from The Hope Centre is comprehensive.
Transcripts
Available for download as a .docx file here.
Available for download as a .pdf file here.