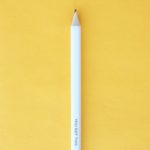 Brenna is trying to define open — as in hearts — and is joined by one of Open Learning's own to celebrate an important achievement.
Show Notes

Melissa talked about the danger of a single story. You can watch Chimamanda Ngozi Adichie's TED Talk on the same topic or read the transcript.
You can learn more about the program Melissa completed, the Master of Education in Open, Digital, and Distance Education, on the Athabasca University website.
Brenna talked about Open at the Margins at the end of the show, which is an open book and free to read. Some of Brenna's favourite pieces from it:
Transcripts
Available for download as a .docx file here.
Available for download as a .pdf file here.