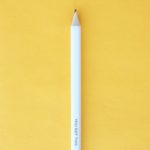 Brenna is thinking about how to teach students to write — and why we assign so much writing with so little instruction — and she's joined by one of TRU's postdocs to talk about equity, diversity, and inclusion and the role of cultural mapping in TRU's next steps.
Show Notes

Brenna talks about John Warner in the opening essay — and she's a big fan of his. You can find him on his website or in his column in Inside Higher Ed ("Our System of Higher Education Doesn't Make Any Sense" is a good taster). Brenna talks specifically about his book Why They Can't Write in this episode.
TRU's own CELT and LT&I have supports for alternative assessment. CELT has this web resource with details on strategies to try, and the Instructional Designers built this session for LT&I when we pivoted to remote instruction (slides and video available).
You can read about TRU's EDI Action Plan at this link.
Brenna's guest today is Evelyn Asiedu, and you can learn more about her from this University of Alberta profile.
If you want to learn more about cultural mapping, check out Cultural Mapping as Critical Inquiry — co-edited by our own Will Garrett-Petts, and available through the TRU Library (login required).
Transcripts
Available for download as a .docx file here.
Available for download as a .pdf file here.