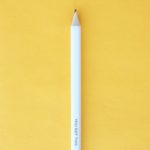 Brenna is thinking about how we will accommodate each other and our students as health anxieties and other traumas keep people from campus, and she's joined by someone whose approach to the classroom was changed for the better by the pandemic.
Show Notes
Brenna makes reference to UDL, Universal Design for Learning, in today's episode. You can learn more about UDL here.
The episode with Carolyn Teare and Carol Sparkes where we talked about accommodations and accessibility can be found here.
The research on Covid and mental health in students is emergent. Brenna is looking forward to seeing the results of this work out of McMaster.
Brenna referenced both the recent town hall and the provincial Go-Forward guidance on this episode. Brenna finds them both underwhelming.
Brenna mentioned here Post-Pandemic Pedagogies (maybe an optimistic name) workshop. You can register for these sessions on Libcal, if you're a member of the TRU community.
Christina's program, Essential Skills and Training, is a remarkably warm and wonderful part of the TRU campus. You can learn more about ESTR here, and more about the wonderful ESTR's Market here (Brenna misses the soup and scones).
Christina mentioned that she (along with Brenna, Matthew, Carolyn, and Melissa, all mentioned in this episode) will be giving a CELT talk this week. On Tuesday, in fact! You can register for that, too.
Transcripts
Available for download as a .docx file here.
Available for download as a .pdf file here.