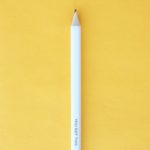 Brenna is thinking about how comically, egregiously bad she is at revising her own work today, and she's joined by a new faculty member who took the pandemic teaching challenge on with all guns blazing.
Show Notes
Brenna talked (a lot, whew) about revision this week. She makes mention of more care-centred peer review processes. This is the Twitter thread that at least partly sparked those thoughts. This document outlining and anti-racist approach to review and revision in academic publishing is really interesting to read.
Brenna and Allison talked about balance in this episode. After the show, Allison sent along this link to a podcast interview between Brené Brown and Emily and Amelia Nagoski all about burnout and the stress cycle. It's fascinating listening.
Speaking of podcasts, Brenna mentioned Jonathan Van Ness's show, which is called Getting Curious and is a lot of fun to listen to.
Transcripts
Available for download as a .docx file here.
Available for download as a .pdf file here.