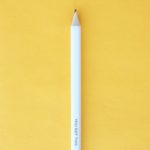 Brenna is behind the eight ball (evergreen tweet) and talks to the newest member of the team about life in the EdTech trenches (and Animal Crossing).
Show Notes
Brenna talks about Congress in this episode. It's on now!
Jason and Brenna talked a bit about ETUG in this episode. If you use technology in your teaching in the province of British Columbia, ETUG wants you.
The LT&I workshop series gets lots of chatter this week. The schedule is always available. You might specifically like to check out the Visualize This and Pandemic Pedagogies sessions.
The Community of Inquiry model got yet another shoutout this week.
Brenna talks about parasocial relationships this week — what would her pandemic have been without them? This is a really good read about how parasocial relationships work with podcasting.
Brenna is not the only millenial playing Animal Crossing in the pandemic.
And what the heck is Clubhouse, anyway?
Transcripts
Available for download as a .docx file here.
Available for download as a .pdf file here.