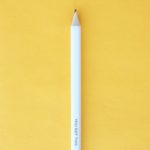 The gang's all here this week to talk about the Summer Programming Suite from Learning Technology and Innovation, and Brenna is thinking about reigniting your professional spark.
Show Notes
It's time to learn all about LT&I programming! Yay! You can review the calendar and register for sessions on our LibCal.
You'll also notice a Moodle facelift this week. The new site, which you can find here, will be live on Monday morning.
And welcome to your new role, Jamie, and welcome to the team, Jason! With four faculty edtech coordinators, we're looking forward to an exceptionally good year.
Transcripts
Available for download as a .docx file here.
Available for download as a .pdf file here.