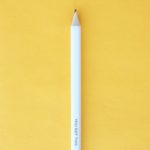 Brenna is behind the eight ball this week, so no interview: just some reflections about how to reconcile with the person you've become through the pandemic.
Show Notes
Brenna mentioned Cascadia again; there's still time to register if you want three free! days of professional development and fun.
The OER21 sessions were archived, too, and you should be able to check them out soon on their website.
Brenna found this New York Times piece about how we are allowed to be different people after the pandemic really heartening.
Transcripts
Available for download as a .docx file here.
Available for download as a .pdf file here.