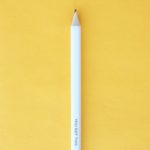 Brenna is making friends and enemies with her thinking about entitlement this week, and she's joined by someone who has been in the trenches through all of this to debrief on the year that was.
Show Notes
Brenna is, in fact, keynoting the Cascadia conference next week. Seems like a rough choice, Cascadia. If you're morbidly curious, you can register (it's free!).
Dave talked about what he got out of the TPC Keynote this year. If you missed it, it was archived!
Dave and Brenna talked a little about the cognitive load of videoconferencing. If you're feeling this too, check out this article called "The Zoom Gaze" by Autumm Caines.
Moodle Support office hours — or therapy sessions — continue apace. TRU folks can check the schedule in the Moodle shell. No hard feelings, non-TRU folks.
Dave mentioned ACTAC. It's the Academic Computing and Technology Advisory Committee. Brenna chairs it. You should come!
At the end of the episode, Brenna draws a line between feedback and grade justification. You can read more about effective feedback here.
Transcripts
Available for download as a .docx file here.
Available for download as a .pdf file here.