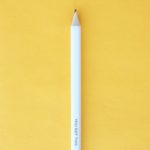 This week, Brenna is reflecting on reflection and on the power of kindness, and is joined by someone who lives and breathes "open" even more than she does.
Show Notes
Brenda mentioned a lot of different open education resources, if you're interested in learning more. There's the Open Education Working Group (which anyone can join!), the amazingly comprehensive OER LibGuide,  and a Pressbook with information about the open education grants available.
Brenda also mentioned two of the OER initiatives underway at TRU: OERu and the UN Sustainability Development Goals Open Pedagogy Fellowship.
Brenna used the phrase "openwashing" in the episode. Here's what that means:
Openwashing: to spin a product or company as open, although it is not. Derived from 'greenwashing.' Michelle Thorn

Openwashing: n., having an appearance of open-source and open-licensing for marketing purposes, while continuing proprietary practices. Audrey Watters
A student-created resource that came up in this episode is FoodLoops — check it out, it's super cool.
Brenna claimed at the end of the episode that reflective practice helps to make learning "sticky." Here's a good introductory overview of reflective practice.
Transcripts
Available for download as a .docx file here.
Available for download as a .pdf file here.