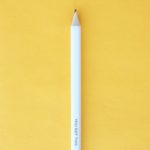 This week, Brenna is trying to figure out if this really is the home stretch, or if it's just Groundhog Day, and she's joined by someone who loves to geek out about data as much as she does.
Show Notes
Acronyms fly this week! Carolyn Hoessler joined Brenna to talk about DSALT, or the Data Stewardship and Analytics for Learning and Teaching, working group. They are looking for more people to join, so reach out the Carolyn if that interests you!
Brenna briefly mentioned ACTAC, the… Academic Computing and Technology Advisory Committee (?), which she chairs. Everyone is welcome at those meetings, too — email Brenna if you want to know more.
The Freedom of Information and Protection of Privacy Act (FIPPA) comes up briefly in the episode. Do you know your obligations under the law in BC? There's a handy online module for that.
The article about eye-tracking that Brenna referenced is available online: "What Does Your Gaze Reveal about You?"
Brenna has written more about how the Habits functionality in Teams works. It upsets her a lot.
The BCcampus course Brenna referenced is called "Pulling Together," and the materials are freely available online. It's a really good use of your time to sign up for one of the iterations of the course.
Finally, Brenna mentioned the Meme Media workshop. You can register for it here or check out the last iteration of the workshop (it happened so long ago, it was *in person*).
Transcripts
Available for download as a .docx file here.
Available for download as a .pdf file here.