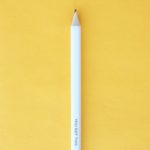 This week, Brenna is back from a surprise hiatus with an episode from her personal beforetimes. She talks about Open Ed Week and is joined by the Open Learning dream team to talk about a new OER for the campus community (and beyond).
Show Notes
When Brenna recorded this episode, Open Ed Week was right around the corner. Now it's… not. But you can check out what happened at the BCcampus site. One great session Brenna recommends is Wicked Problems and Open Remedies, which you can watch the recording of now.
And the Open Education Global events were great, too. More about those at the highlighted link.
Brian and Brenna didn't get to give their talk, but the resource from last year's session still exists!
Brenna talks a lot about open pedagogy in this episode. Here's a great place to start learning more, thanks to UBC.
(Brenna also gives a shoutout to her beloved The Comics Grid this week.)
Marie, Stephanie, and Nicole are here this week to talk about Teaching Unbound — still in process, but you can check it out early. And Learning Without Walls is still a phenomenal resource.
Brenna referenced the episode where Melissa and Michelle stopped by to talk about their OER, Teaching Without Walls.
Teaching Unbound — both campuses! — will officially launch on May 3rd, so keep your eyes peeled.
Transcripts
Available for download as a .docx file here.
Available for download as a .pdf file here.