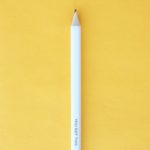 In the seventh episode, Brenna's thinking about taking a reset if things aren't working, and two instructional designers pop by to share resources for doing just that.
Show Notes
The resource Melissa and Michelle are here to talk about is Teaching Without Walls, and the PressBook can be downloaded to your favourite device or perused online!
We talk a lot about checking in with students during this episode. This is one sample questionnaire linked to in Teaching Without Walls that you can adapt for your class.
Michelle mentions the Community of Inquiry model, which you can learn more about by checking out this comprehensive web resource or by reading the original article (from 2000, lest you ever think we're the first ones to do this!). TRU folks can access the full-text of the article here, login required.
Melissa referenced Gertrude Moskowitz's book Caring and Sharing in the Foreign Language Class: A Sourcebook on Humanistic Techniques, which is helpfully available in the Open Library. And while we're talking about Paolo Friere, Pedagogy of the Oppressed has felt very relevant lately.
Melissa mentioned Karen Densky's course, which she talked about at our summer Faculty Showcase. TRU folks can access the recording here, Moodle login required.
Melissa's sabbatical project, Remix Reuse Reshare, is a resource full of learning activities. Perfect for a moment of restart.
And if you need help from the instructional designers, or you have feedback on Teaching Without Walls, you can reach the team at learningdesign@tru.ca.
Transcripts
Available for download as a .docx file here.
Available for download as a .pdf file here.