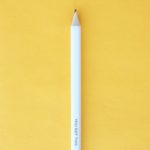 In the eighth episode, Brenna's on her own (or so she thinks) to talk about making do and about the late-Fall programming plan for Learning Technology and Innovations. Listen for the cameo at the end of the show.
Show Notes
"Groot" is what Brenna calls her son on the internet.
Credit to the brilliant Nap Ministry for contributing to Brenna's ongoing learning and unlearning about rest.
Here are descriptions of and links to all the programming Brenna talks about in this week's episode:
Our Lessons Learned Series invites you to share your expertise and draw on the experiences of others as we reflect on the most frequent needs raised by the community in the last semester. Join us for sessions each Tuesday at lunchtime for the last half of the semester.
Additional workshop offerings for Fall 2020:
Transcripts
Available for download as a .docx file here.
Available for download as a .pdf file here.