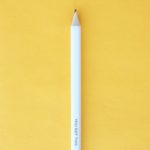 Brenna is realizing she is little more than a sentient houseplant — hello, sunshine! — and she talks to someone who knows a lot about how to help students transition to life at university.
Show Notes

Editor's note: Brenna was away sick for a few weeks — she never really got to enjoy those days off! — so the essay and outro were recorded some time ago. The material still felt relevant enough to keep! Except that Jamie generate the shells nearly a month ago now…
Kayla works on the Orientation and Transition team, and you can learn more about their work on their website.
Stephanie Tate gets more than a passing mention on the show today! You can listen to her previous visits in season one and in season two. Other episodes referenced today include the interview with the peer academic coaches and with Jenna Goddard of the Writing Centre.
There's lots of data to show that anxiety is on the rise in our universities, and also that anxiety is an adaptive response to living in a pandemic.
BC has a very mobile student population.
Belongingness is important to student success!
And finally, Brenna mentioned the Special Student pathway to entry at Carleton University, which holds a very special place in her heart.
Transcripts
Available for download as a .docx file here.
Available for download as a .pdf file here.