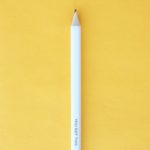 Brenna is joined by two Peer Academic Coaches who coach her into remembering why we do what we do.
Show Notes
Mike and Michelle work for the Peer Academic Coaching program. As you will hear, they also work with the Writing Centre and Supplemental Learning, respectively. They'd really like you to tell your students about them.
In this episode, both Elizabeth Templeman and Jenna Goddard get name dropped. Jenna has been a guest on the show, and Brenna was sure Elizabeth had been too — we'll need to remedy that one.
Brenna talked about her own experiences with supplemental instruction working for the PASS program at Carleton. When she worked there, it was housed in the Centre for Initiatives in Education. She owes both the program and the centre her whole life, just about.
Transcripts
Available for download as a .docx file here.
Available for download as a .pdf file here.