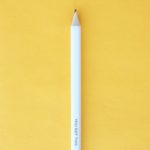 Brenna is drawing some boundaries around the capacity of boundaries to improve her life, and she's joined by a new friend to chat all things composition and student support.
Show Notes
Jenna runs the Writing Centre, and you can learn more about it on their website. Please remember to share this resource with your students!
You can also let them know about the Peer Academic Coaching program and the Supplemental Learning program. (Brenna called the SL leaders "instructors" when that is very not what they do! Apologies to her long personal history in supplemental instruction. Just embarrassing.)
Wesleyan has a great resource if you want to learn more about how white supremacy is infused in the way we approach writing instruction, including a great list of further readings at the end. Jenna also mentioned the work of Felicia Rose Chavez, who you can follow on Twitter.
This article, "Academic Dishonesty: An International Student Perspective," is worth your time.
Transcripts
Available for download as a .docx file here.
Available for download as a .pdf file here.