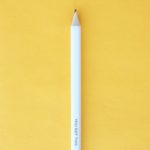 Brenna is wishing for more time and chatting with her co-facilitators about the TRU Podcasting Masterclass.
Show Notes
Brenna mentions her other show off the top of the podcast. It's called Hazel&Katniss&Harry&Starr and it's about young adult literature and film adaptation.
This whole episode is about the TRU Introductory Podcasting Masterclass, which you should totally check out. You can read the Week One Journals mentioned in the episode here.
In this episode Brenna, Jon, and Jason talk about the resources of the TRUbox (for TRU folks) and the OpenETC (for those further afield in BC) toolkits. Contact us if you're eligible and want to check them out. The OpenETC just won a big award!
A lot of podcasts got namedropped in this episode! Here's the complete list:
Transcripts
Available for download as a .docx file here.
Available for download as a .pdf file here.