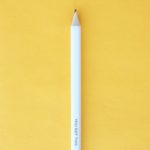 Brenna is thinking about authenticity and is joined by her partner in crime to discuss their current project.
Show Notes
A note on the sound quality today: it's not great! Brenna's mic shorted out twice during the call, and Jamie's audio has a bit of an echo. We muddle through. Brenna is excited to report that she has purchased a replacement microphone.
Brenna talked (a lot, as usual) about reflective practice. This resource from University of Waterloo offers some examples of how to use critical reflection.
Brenna and Jamie talk about the PIDP course they've been facilitating. You can learn more about the course here, and you can check out the assessment structure here.
Brenna mentioned Unsplash. Cuz it's the best.
Jamie mentioned the Life Beyond Moodle resources, which give you ways to think about using WordPress as a course space. You can check them our here.
Transcripts
Available for download as a .docx file here.
Available for download as a .pdf file here.