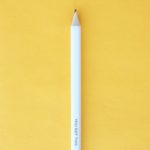 Brenna is thinking about reconciliation and she's joined by a student — and veritable dynamo — to talk about storytelling and what makes us human.
Show Notes
Brenna made use of the CBC Kids News resources for the National Day of Truth and Reconciliation. The Cindy Blackstock quotation Brenna paraphrased came from this video, and this definitional video was also really helpful.
Three organizations you might consider supporting:
This is the EdX course Brenna joined. It's run out of UBC and there were already 30,000 people registered when Brenna signed up!
Transcripts
Available for download as a .docx file here.
Available for download as a .pdf file here.