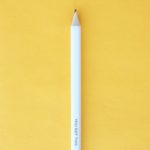 Brenna is sick, but she's joined for some cozy and vulnerable return-to-campus realness in today's interview.
Show Notes
Alicia's home on campus is the Communications, Storytelling, and Events Team. You can learn more about them on their website.
Brenna and Alicia talked a lot today about helping students access supports. You can peruse what's available by checking out the listings for Academic Supports, Health and Wellness Supports, and Diversity and Equity Supports.
Transcripts
Available for download as a .docx file here.
Available for download as a .pdf file here.