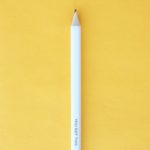 Brenna is thinking about ungrading and all the possibilities it uncovers, and she's talking to the university's Researcher-in-Residence to get imbued with no small amount of hope.
Show Notes
Brenna is thinking a lot about whether grades wreck feedback this week. This is one interesting exploration of that idea. And here are some strategies for doing feedback better.
Here's the PIDP course's assessment structure, for reference.
Ungrading is quite popular now. Here are a few good resources:
Self-assessment can be part of this, and there's emergent research on its "accuracy." But it's critical to understand how race and gender can impact self-assessment, too.
Brenna talks specifically about contract grading. Here's more on the idea of contract grading in a writing class.
Contact information for Cheryl Gladu as the Researcher-in-Residence is available on the Faculty of Research and Graduate Studies website. The launch of the project is outlined in this press release.
Transcripts
Available for download as a .docx file here.
Available for download as a .pdf file here.