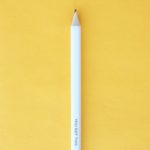 Brenna is thinking about gratitude and grace after a difficult week, and she's joined by a research assistant in the Knowledge Makers program to get inspired.
Show Notes
If you're looking for ways to help with the flooding relief efforts, consider the Abbotsford Disaster Relief Fund, GlobalMedics, or use the information in this post to donate directly to the Aboriginal Friendship Centres providing much of the facilitation of mutual aid and support for displaced peoples.
You can read more about Knowledge Makers here, including details about the Journal. The volume in which Tenessa's work is published can be found here.
Transcripts
Available for download as a .docx file here.
Available for download as a .pdf file here.