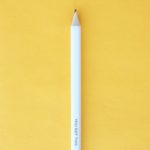 This week, Brenna is winding down the fall semester and thinking about what 2022 to will look like for the TRU community.
Show Notes
Brenna mentioned the book Getting Things Done. It is a good productivity read, if you're a nerd.
Brenna promised some resources for creating a more humane syllabus. Here are some ideas for some gentle courses policies. Jakob Gowell's work on Syllabus-as-Metaphor is transformative. And what if the syllabus is a manifesto, not a contract?
Happy holidays, You Got This! fam. Here's to you in 2022.
Transcripts
Available for download as a .docx file here.
Available for download as a .pdf file here.