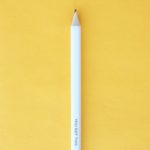 This week, Brenna is thinking about limits and to-do lists and moments of quiet, and she's joined by the newest member of the team to talk learning, play, and the best desserts in Kamloops.
Show Notes

You have to check out Amanda's blog, Loops Life, because it is an absolute delight.
Amanda and Jamie built the amazing Moodle Orientation site, which is a great place to start when you arrive at TRU — or even if you haven't completed a specific Moodle task in a while and you need a refresher. The partner site, Teaching Unbound, will take you where you need to go from there!
Amanda shouted out the Podcasting Masterclass, and it's not too late for you to come and check it out!
Amanda's best-in-Kamloops picks were:
And Brenna threw in:
Transcripts
Available for download as a .docx file here.
Available for download as a .pdf file here.