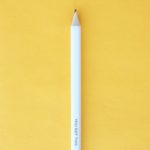 Brenna is obsessed with thinking about AI in education these days, so she's joined by the only other paranoid weirdo she knows to talk about it.
Show Notes

The tool in question today is ChatGPT. A key programming note: when you play with this tool, you are making it stronger and your data is being used for OpenAI's profit (they are not, in fact, anything like "open). Brenna still thinks it's important to understand the tool you're trying to design learning around, but forewarned is forearmed, and you may choose to opt out.
Brenna talked briefly about next year's Digital Detox — more on that soon. But you can catch up on last year's Digital Detox in the meantime!
Brenna talked about Why They Can't Write by John Warner, but you might also enjoy his recent "ChatGPT Can't Kill Anything Worth Saving."
Brian referenced Brenna's open textbook project, Writing For Success: 1st Canadian H5P Edition.
Brenna referenced Cory Doctorow's concept of the "shitty tech adoption curve," which posits that if you want to know what horrible technology is coming to make your life worse, look at what is imposed on the most vulnerable people around you. He wrote a great short story to illustrate it called "Affordances."
Brian referenced the obviously fair and even-handed "The College Essay Is Dead" from Atlantic Monthly.
Transcripts
Available for download as a .docx file here.
Available for download as a .pdf file here.