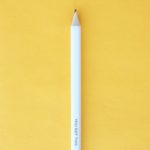 Brenna is thinking about exam week rhythms and is joined by someone who knows a lot about the very different rhythms of a very different kind of classroom.
Show Notes

John talks about his OER projects on the podcast this week. You can check them out, share them, or assign them:
Brenna talks about how to use Slido to replicate that in-class back channel that some folks really enjoyed about pandemic teaching. LT&I has an account and the tool has passed a privacy assessment, so please email learningtech@tru.ca (TRU people!) to get started.
Transcripts
Available for download as a .docx file here.
Available for download as a .pdf file here.