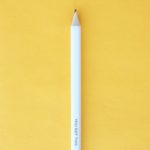 Brenna is here with a quick minisode to welcome you to the fourth annual TRU Digital Detox. Wahey! This year's theme is The Robots Are Coming: AI and the Education Revolution.
Show Notes
You can register for the TRU Digital Detox anytime between now and January 5 to stay in the loop for every post.
And you can check out the Digital Detox project that inspired ours: Middlebury's!
Just a reminder that the show will be on hiatus now until early February. See you then!
Transcripts
Available for download as a .docx file here.
Available for download as a .pdf file here.