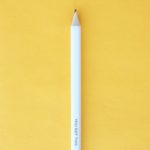 Brenna is back from a surprisingly long (even to her) hiatus to ease back in to weekly recordings and share her excitement about TPC/PD Week, and she's joined by some pals to talk about their TPC presentations!
Show Notes
If you haven't yet registered for the TPC and reviewed the program, you should get on that! And you can learn more about our keynote, Sarah Eaton, on her website.
And don't forget to check out PD Week's events, including my podcasting session, if you're so inclined.
Thanks to Melanie Latham, Ben Mitchell, David Carter, Jason Johnston, and Harshita Dhiman for their contributions today.
Transcripts
Available for download as a .docx file here.
Available for download as a .pdf file here.