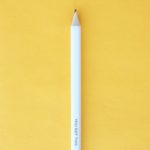 Brenna is thinking about the difference between access and accommodation, and she's joined by someone who knows the ropes to talk about academic integrity.
Show Notes

Off the top, Brenna shared some of the folks influencing her thinking this week. You can listen to Ben Mitchell's episode of You Got This! and download sarah madoka currie's article. And you can get in on the ground floor of the Accessagogy podcast.
Stay tuned for more about the LT&I unit's inclusive digital design course — it begins this May!
Emilio mentioned quite a few resources, including:
Brenna made reference to Stephanie Tate's visit to the show when she was the Learning Strategist for Academic Integrity.
Cory Doctorow's essay on "enshittification" is available on his website, but he's also been on a great multi-day tear about Google's failings on Twitter.
Transcripts
Available for download as a .docx file here.
Available for download as a .pdf file here.