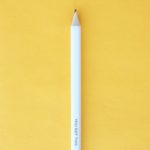 Brenna is thinking about different ways to think of openness, and she's joined by a new face at TRU to talk about student success and belonging.
Show Notes

Brenna mentioned the collection Open at the Margins in the introductory essay. It's a great book and you can check it out for free.
Brenna mentioned that she first learned about Charlene's role on the TRU Faculty of Arts Instagram. It's worth a follow! More about the Faculty of Arts on their website, too.
Transcripts
Available for download as a .docx file here.
Available for download as a .pdf file here.