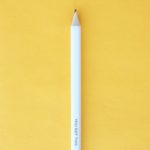 This week, Brenna is thinking about beginnings and endings as she closes the book on Season One of You Got This! Hello, Summer hiatus! And she's joined by The Boss Man to talk about the year that was.
Show Notes
Yes, you heard that right — we're headed on hiatus, just to the end of August. But the team is still available for drop-ins and one-on-ones, and some light programming. And you can keep your eye on Teaching Unbound — WordPress and Moodle campuses — for resources and recordings from the summer. Fall programming will be announced on Moodle and on our Workshops Without Walls site, too.
Transcripts
Available for download as a .docx file here.
Available for download as a .pdf file here.