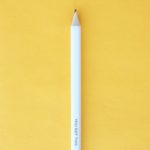 This week, Brenna is thinking about openness and open pedagogical practices, and she's joined by someone who knows a lot about hands-on learning.
Show Notes
Brenna mentioned the Life Beyond Moodle workshop, which you can still register for — but you can also just check out the WordPress and Pressbooks examples of open teaching.
What even is Open Pedagogy, anyway?
Franklin talked about Maker Competencies, and you can check out the document that outlines them here.
This Inside Higher Ed piece outlines some possibilities for classroom teachers that makerspaces supply.
If you want to reach out to Franklin to chat makerspace stuff, you can find him here.
The Nick Clare article Brenna referenced is "Can the Failure Speak? Militant Failure in the Academy." It's a good read!
Transcripts
Available for download as a .docx file here.
Available for download as a .pdf file here.