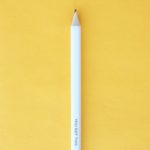 This week, Brenna is thinking about the role this podcast should play in these continuing unprecedented times.
Show Notes
Welcome to the new term!
You can learn all about our Fall 2021 programming by checking out our Workshops Without Walls site or going straight to LibCal to register.
The Build Back Better series Brenna mentioned starts on September 23 and you can register for it right here.
Brenna's new podcast-to-come is part of a SSHRC-funded project called the Amplify Podcasting Network. You can learn more about the whole network at their website.
Finally, Brenna referenced Sherri Spelic's Care at the Core in today's episode. She recommends it for an inspiring read!
Transcripts
Available for download as a .docx file here.
Available for download as a .pdf file here.