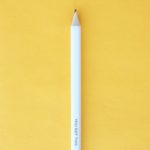 This week, Brenna is wrestling with uncertainty, and the boss swings by to play podcast host.
Show Notes
Brenna and Brian talked about the Moodle Orientation Jamie and Amanda spent the summer preparing. Please check it out and share it with your colleagues!
This episode spotlights a few aspects of the programming calendar, but you can see the whole thing on our Workshop site.
Some of the specific workshops Brian and Brenna talked about included the Podcasting Masterclass, the Let's Play series, the WordPress support group for on-going projects at any development stage, and the Build Back Better discussion series. Remember, you can let your students know about our programming and encourage them to attend!
Brenna mentioned that the Peers on Careers website is really great — because it is!
Remember you can always email learningtech@tru.ca if you need to get started on a WordPress, podcast, or any other kind of project.
Transcripts
Available for download as a .docx file here.
Available for download as a .pdf file here.