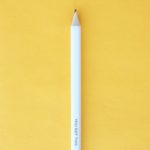 In the second episode, Brenna offers some thoughts on extending grace to our students and to ourselves, and nerds out about new Moodle features with her closest colleague.
Show Notes:
Brenna talked about how overstuffed a lot of fully online courses are, especially in their first iteration. The article is unfortunately paywalled, but logged-in TRU users can access it via the library using this permalink.
The workload calculator Brenna referenced is from Wake Forest University and is really, really cool.
Brenna talked about the rubric function in Moodle. Arizona State has some good rubric resources. And some people speak eloquently against rubrics altogether.
Jamie mentioned the email addresses for getting help: moodlesupport@tru.ca and learningtech@tru.ca. You must use your TRU email account when using these addresses or you'll get a bounce-back.
And another great place for help is our highly developed Support for Alternate Modes of Delivery — please let us change that terrible name soon — in Moodle.
Transcripts:
Available for download as a .docx file here.
Available for download as a .pdf file here.