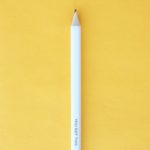 In the third episode, Brenna talks about surprises, BBB crashes, and wonders about rethinking trigger warnings, and then she chats video and engagement with the King of [strikethrough]Kensington[/strikethrough] Kamloops.
Show Notes:
The books Brenna mentioned teaching are Angels in America: A Gay Fantasia on National Themes by Tony Kushner and I Have AIDS! by Sky Gilbert. Both are plays, both are worth your time.
Brenna talked about the controversial history around trigger warnings. The Inclusive Teaching folks at UMich have provided a comprehensive resource to their use. There's also much said about a study that allegedly "debunks" trigger warnings; Brenna is less persuaded, but logged-in TRU Library users can check it out for themselves.
Jon has made a ton of video tutorials in our Support for Virtual Delivery shell (new name, new attitude). Check them out, including our workshop on using Kaltura Quizzes.
Brenna mentioned an essay by Sarah Goldrick-Rab and Jesse Stommel, "Teaching the Students We Have." Evidently, she thought it was a lot newer than it is.
And several times, Brenna said Tuesday for the BBB outage when she meant Wednesday but, come on, what even is time?
Transcripts:
Available for download as a .docx file here.
Available for download as a .pdf file here.