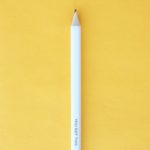 In the first episode, Brenna offers some advice for first-week teaching and interviews her boss (and also, apparently, a magpie), which results in a confusing Kool and the Gang reference.
Show Notes:
Brenna offered advice in this episode about surveying students about their needs and also setting up a group charter to establish expectations for the class. Here are some resources to consider:
Brian discussed resources for accessing support. Here are some critical links for all new and established TRU instructors:
Brian inexplicably referenced Kool and the Gang. You can click here for a link to the video in case you, like Brenna, are extremely young.
Transcripts:
Available for download as a .docx file here.
Available for download as a .pdf file here.