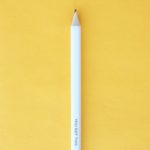 Brenna is thinking about the rise in numbers of students seeking accommodations, and talks with two TRU community members who have ideas about how we can pre-emptively make our courses more accessible.
Show Notes
On the show today, Brenna references UDL, or Universal Design for Learning. This is one of her favourite introductory UDL resources.
Carolyn and Carol spoke last year at the TPC, but if you missed that you can find the abstract here. They're scheduled to present again this year, February 16 at 3:10 pm.
Here's a handy overview of the distinction between accessibility and accommodation.
Brenna mentioned that all staff and students have access to Read&Write, an accessibility tool. IT Services provides access to Read&Write.
This article offers an overview of making your PDFs accessible using tools — Microsoft Word and Adobe Acrobat — that we have access to at TRU.
Carolyn talked a lot about the importance of heading styles in Word. This video gives an overview of using the heading function correctly.
Transcripts
Available for download as a .docx file here.
Available for download as a .pdf file here.