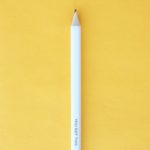 Brenna wants to talk again about asynchronous teaching and what we want to carry forward into the brave new (hybrid?) future, and invites someone with a really positive Fall experience to talk about how she did it.
Show Notes
This week, Brenna's thinking a lot about hybrid teaching, because folks are talking about it as part of the return-to-campus plan. But hybrid doesn't just happen! It requires lots of planning and prep. Brenna favours a flipped-hybrid approach. We'll talk more about it soon, but here's some reading about its application in Engineering and in foreign language learning.
Brenna first met guest Shannon Smyrl through ACCUTE, and they worked together on the CanLit Guides project — which is an OER worth checking out! Here's Brenna's contribution on comics.
Transcripts
Available for download as a .docx file here.
Available for download as a .pdf file here.