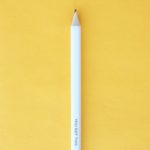 Brenna is thinking about how the semester seems to be off to a slow start and recommending guest voices as a way to find your mojo — and is joined by one such guest voice.
Show Notes
Brenna talks a lot about the forward-facing Big Blue Button today. You can access it at this URL and use your TRU single sign-on to log in: https://bigblue1.tru.ca/b One of our amazing TRU faculty made this great BBB tutorial, which is a great place to start if you're just learning the tool.
Brenna references Blue Monday today, which is probably not actually a thing.
Erin May joined us from the TRU Library today. You can use this form to book a library session for your class. Use this handy table to find your subject librarian.
TRUSpace is really cool! And the Academic Integrity Day collection Erin and Brenna talked about is available for perusal here.
Transcripts
Available for download as a .docx file here.
Available for download as a .pdf file here.