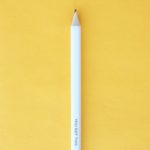 Brenna is back for one more solo episode before resuming interviews next week, and we're talking New Year's resolutions.
Show Notes
There's a lot of Groot noise this week. Working from home, folks. Kids happen.
There are tons of great Learning Technology and Innovation workshops this term. Check them out!
Download and review the summary of the survey on student experiences of virtual delivery.
If you're logged in to TRU Moodle, you can access the Moodle 3.9 overview — with some videos for the most-changed features — on the Support for Virtual Delivery site.
Brenna teased the Digital Detox at the end of this episode. If you want to register to get Brenna's essays on the post-pandemic university in your inbox, you can subscribe at the Digital Detox site.
Transcripts
Available for download as a .docx file here.
Available for download as a .pdf file here.