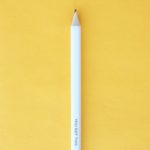 Brenna is ready for vacation, but not before she tells you all about the Winter term programming, and hectors you about taking a rest.
Show Notes
Nothing for you here, folks. Watch your email inboxes for links to register for Winter programming, or keep your eye on the LT&I calendar, which Brenna swears she will update before she blows this popsicle stand.
The book club Brenna mentioned is looking at Critical Digital Pedagogy in the winter term. Check it out! It's open access!
Transcripts
Available for download as a .docx file here.
Available for download as a .pdf file here.