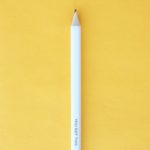 Brenna is flying solo this week and reflecting on the results of the latest findings of the Student Survey of Virtual Delivery.
Show Notes
The survey shows that many of us need to consider rethinking the workload in our classes. If you haven't run your courses through a workload calculator yet, it's a great place to start.
Our students are feeling isolated, and maybe that matters to online learning more than you know. Check out this review of research on social presence in online learning.
Brenna talked this week about Sara Goldrick-Rab and Jesse Stommel's essay, "Teaching the Students We Have, Not the Students We Wish We Had." It's worth revisiting, if you haven't checked it out in a while.
Transcripts
Available for download as a .docx file here.
Available for download as a .pdf file here.