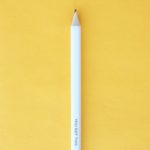 Brenna is reflecting on how being bad at things is hard — maybe something to remember in our teaching? — and is joined by a video enthusiast to talk about Gen-Z teaching.
Show Notes
Brenna talked a lot about Ian Linkletter's case off the top of today's show. You can read more about the context in this article from The Verge. And if you want to attend the event Brenna has organized for Tuesday, you can find more information here.
By the way, Bonnie Stewart has a recent excellent take on why higher education needs more attention on data ethics.
Find Trent on Twitter. How about a supercut of those weekly videos he talks about?
Read some (corporate funded, full disclosure) research on how Gen-Z students use captioning in their learning.
Transcripts
Available for download as a .docx file here.
Available for download as a .pdf file here.