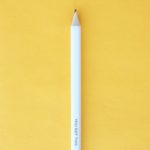 Brenna is looking for a laugh this week, and is joined by the Dean of Students to make a point about making learning meaningful (and share love for supplemental instruction).
Show Notes
Brenna has been enjoying this Twitter thread of memes about the US constitution and presidential politics, like, way too much. Thanks to Liz for sharing it.
Got an idea for a meme or gif assignment for your students? Why, we have resources for that! This is the persistent resource for the TRU session, and this is the one for the SFU version.
Christine Adam is the Dean of Students. You can find out more about her and her office from their web presence.
The book Chris mentioned was Stretch by Scott Sonenshein.
Chris and Brenna talked a little about Universal Design for Learning (UDL). If you'd like to learn more about UDL, Brenna really likes this introduction.
If you're interested in the urgent issue of students with disabilities in a Covid-19 context, there is some emergent research to review; this article is a good place to start.
Transcripts
Available for download as a .docx file here.
Available for download as a .pdf file here.