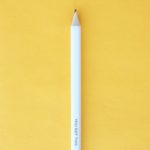 Brenna is looking past her gingerbread latte and towards Winter term, and she's joined by two TRU professors to talk about a different kind of approach to online learning.
Show Notes
If you're a TRU student and the Student Survey hasn't crossed your desk yet, you can find it here. Please share it with your TRU classmates. Staff and students are encouraged to share it with their student communities, too.
Brenna talked about workload management. TRU folks can check out our sessions on Managing Your Marking Load and Managing Workload.
If you want to understand interteaching, this article is a really great place to start, as is this thoughtful review.
The conversation today turned to the impact of Covid-19 on parenting and caregiving within the TRU community. This StatsCan report is a good place to start to understand the breadth of the issues.
Mattermost gets a heck of a shoutout in this episode! If you need more convincing, check out the UBC Mattermost Pilot with its focus on student and faculty experience. If you want to try it out in your class, a quick email to learningtech@tru.ca will get you started.
Once upon a time, Brenna used to do GIF course evaluations, and a few have survived on the internet. Here's one. Here's another.
Brenna wants you to know that she does know this was episode 11, she just didn't know that when she was recording. She would edit it out, but instead is modelling fallibility and grace. And bone-idle laziness.
Transcripts
Available for download as a .docx file here.
Available for download as a .pdf file here.