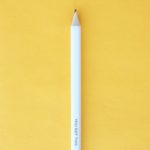 This week, Brenna has some thoughts on That VitalSource Letter, and is joined by someone who really knows copyright to talk about what faculty need to know about using materials online.
Show Notes
On this show today, Brenna references research on automatic textbook billing services. She's primarily referring to this USPRIG Education Fund report, which is fascinating reading. These documents from the UC Davis implementation also paint quite a picture.
Dani talked about the Intellectual Property Office website — it holds a wealth of resources! The FAQ referenced on the show is particularly helpful, and the document on online teaching in Covid-19.
Dani mentioned Unsplash, which is an OL-favourite site for finding openly licensed images (Brenna uses it every single day at work).
Brenna mentioned that Equitable Access is an existing term, and she's kind of annoyed by VitalSource walking all over it. You can read more about the concept of Equitable Access here.
Brenna still doesn't know what constructivism means. But then she's never successfully used epistemology in a sentence, either.
Transcripts
Available for download as a .docx file here.
Available for download as a .pdf file here.