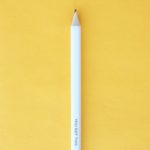 Brenna has had reason(s) this week to think about perception and how it shapes our understanding of experience — and ourselves — and she's joined by some OL pals to talk about learning design.
Show Notes

Brenna started off today by talking a bit about her other podcast project with the SSHRC-funded Amplify Podcast Network.
Once again (how many time!), Brenna references Cate Denial's A Pedagogy of Kindness essay. Soon to be a book!
Stephen and Marie both talked about H5P in this episode. This is a simple but powerful tool for building interactive learning objects. And guess what — there's a workshop on it THIS VERY WEEK! You can register if you're a TRU person and you're free at lunch on Wednesday.
And Brenna will talk about this more next week, but coming soon is the next iteration of the Introductory Podcasting Masterclass! Come learn a lot of basic podcasting skills in a little bit of time.
Transcripts
Available for download as a .docx file here.
Available for download as a .pdf file here.